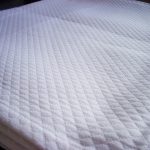 Quilted Bedspread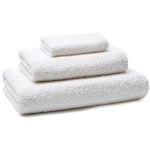 Face Towel 30×50 cm
Shaving Towel 30×30 cm
Description
Towel: 30×30 cm 40 Gr
Different weights can be produced
30×30 White face towel.
Face towel is produced in high quality in accordance with industrial use.
Woven from 100% Cotton Yarn.
It has 100% Hydrophilic feature.
16/1 Ring yarn is used in the weft, 20/2 (550laps) ring yarn is used on the ground and 20/2 (220laps) ring yarn is used in the towel.
All four sides are double stitched.
Production is made in the desired color and weight, with logo or plain.
If the instructions for use are followed, the product maintains its quality until the end of its economic life.
Related products
Duvet Cover: 160×220 cm Thread Count: 300 TC – 53 Warp 67 Weft Thread: 40/1 Warp: 60/1 Grams: 140/m² Weaving: 4/1 Fabric: % 100 Cotton Satin […]

Size: 50×70 cm Fabric coated with PU Membrane Waterproof. It breathes. It expels water vapor. The sweat that occurs during sleep dries in a short time […]

Blanket Size: 160×220 – 200×220 cm Different Sizes Can Be Produced It is produced in accordance with industrial use. 100% Acrylic hotel type blanket Does not […]