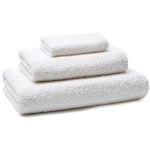 Face Towel 30×50 cm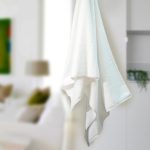 Bath Towel 70×140 cm
Hand and Face Towel 50×90 cm
Description
This towel measures 50×90 cm. It's available in three standard weights: 200g, 250g, and 300g. We can also produce it in different weights upon request.
Our Hand & Face Towel is made from 100% cotton. This ensures high quality and durability for industrial use. We weave it using 100% Cotton Yarn and it boasts a 100% Hydrophilic feature.
For weaving, we use 16/1 Ring yarn in the weft, 20/2 (550laps) ring yarn in the ground, and 20/2 (220laps) Ring yarn in the pile. To enhance durability, all four sides feature double stitching.
You can customize the product by choosing your preferred color and weight, with the option to add your logo or keep it plain.
By following the provided instructions for use, you can ensure that the product maintains its quality throughout its economic lifespan.
Related products
Towel: 90×150 cm – 600 gr Different weights can be produced %100 Cotton Towel If the instructions for use are followed, the product maintains its quality […]

Customized Sizes Fabric type: 100% Cotton Plain Satin Yarn count Ne 60/1 x 40/1 Yarn density: 120 strands/cm2 – 300 TC Woven weave Patternless Color: Optical […]

Number of Wires 120 Wires 300 TC – 53 Warp 67 Weft Yarn 60/1 Warp 40/1 Gram: 140/m² Weaving 4/1 Fabric type: 100% cotton satin 60/1 […]