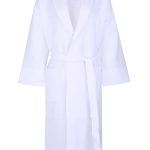 Waffle Pattern Bathrobe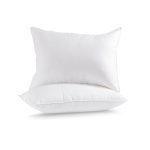 MikroFiber Pillow 50×70 cm
Slicone Pillow Microfiber
Description
Size: 50×70 cm 800 – 1000 gr
Different weights can be produced
With its microfiber outer fabric and silicone inner filling, the light and soft Microfiber Pillow helps you have a quality sleep experience.
%100 microfiber fabric
100% Silicone Filling – Air Circulation – Practical Use – Long Life
Microfiber filling materials offer you a comfortable sleeping environment with its air circulation feature. Advanced microfiber technology with the ability to transfer air balances heat better and minimizes heat loss.
Silicone filling pillows, which are very easy to care for, can be easily washed in the washing machine at 30 degrees.
Filling preserves the appearance for a long time.
Related products
Weight 1000 Gr (Outside: 300 Gr Inside: 700 Gr) Different weights can be produced Satin piping Fabric: 100% Cotton, 233 TC 4 Ply with lint proof […]

Weight 620 Gr Different weights can be produced Satin piping Fabric: 100% Cotton, 233 TC with lint-proof finish Filling Tickle 90%

Weight 800 Gr Different weights can be produced White Satin piping Fabric: 100% Cotton 233 TC Ecru Filling Bead Fiber