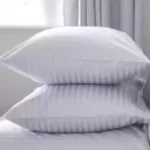 Pillow Case Satin Striped 210 TC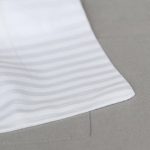 Pillow Case Satin Striped 300 TC
Plain Satin Pillow Case 300 TC
Description
Different Sizes
60/1 combed cotton yarn 120 strands/cm2
Fabric type: 80% Cotton 20% Poly
Yarn count Ne 60/1 x 60/1
Yarn density: 120 strands/cm2 – 300 TC
Stitching Overlock edges with sashing
Woven weave Patternless
Color: Optical white
Finishing Enzyme
The purchasing criteria for sheets are thread count and finishing.
The specified wire counts are the number of yarns in 1cm².
Our products are manufactured with high quality suitable for industrial use.
Related products
Different Sizes %100 Cotton Warp: 20/2 Ring Yarn Weft: 10/2 Ring Yarn Weave: 22 Warp 15 Weft Our pique, produced from 20/2 warp, weighs 315 gr/m2.

Production in different sizes 160 TC Ranforce Fabric Thread Count: 160 TC – 33 Warp 30 Weft Thread: 30/1 Warp: 30/1 Grams: 125/m² Weaving: 1/1 Sanforizing […]

Different Sizes Warp: 30/1 Yarn Weft: 30/1 Yarn Gr/m²: 115 63 Wire 160 TC – 33 Warp 24 Weft Ranforce Fabric Weave 1/1