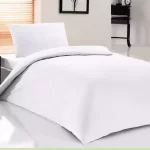 Linens Set 160 TC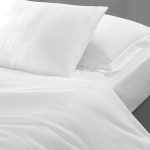 Linens Set Satin 300 TC
Linens Set Satin 210 TC
Description
Production in different sizes
1210 TC %100 Cotton Satin
Thread Count: 210 TC – 51 Warp 32 Weft
Thread: 40/1
Warp: 40/1
Grams: 125/m²
Weaving: 4/1
Sanforizing process is avaible in all fabrics.
The seams have a 4-stroke spacing per centimeter to prevent shrinke after washing.
Optic white, Gaza, Calender and Mercerized.
All white fabrics have undergone Peroxide Bleaching.
Sanforizing procress is avaible in all our fabrics.
It is 2% – 3% traction after sanforizing.
All of our products are indantren dyed.
If the instructions for use are followed, the product will not turn yellow until the end of its economic life.
Related products
30/1 Ring yarn. Fabric: % 100 cotton Thread Number: Ne 30/1 x 30/1 Thread Count: 160 TC Color: Optic White. Our products are produced in high […]

Number of Wires 120 Wires 300 TC – 53 Warp 67 Weft Yarn 60/1 Warp 40/1 Gram: 140/m² Weaving 4/1 Fabric type: 100% cotton satin 60/1 […]

Hospital Emblem, Logo Printing Duvet Cover Set 160×230 cm Bed sheet: 160×240 cm Pillowcase 50×70 cm 100% Cotton Shrinkage allowances are pre-set. Woven with 30/1 combed […]